Sunny Optical Technology (group)co., Ltd.
Founded in 1984, Sunny Optical Technology (group)co., Ltd., is a leading manufacturer of integrated optical components and products manufacturer in the world. It is the first domestic optical enterprise listed on the main board of the Hong Kong Stock Exchange in 2007. The Company was included in "Fortune China Top 500 list" for the sixth consecutive years since 2016.
Sunny Smartlead Technology Co.,Ltd.
Sunny Smartlead Technology co., Ltd., is a subsidiary company of Sunny. It specializes in R&D, manufacturing, sales and technical services of automotive camera module. Relying on SUNNY's profound optical background, rich module development experience and large-scale manufacturing capacity, our company is committed to becoming one of the greatest global automotive camera module suppliers.
Remuneration package
Annual salary paid by 13 months + year-end bonus + Economic Value Added
Stock-right incentive
Department Head/engineer or above, the excellent cadre of basic level management and outstanding talents will get stock-right incentive.
Insurance for welfare
Five social insurance and two fund, interest-free loans for house-purchase, working meal, Housing add, rental subsidy, high temperature allowance, Statutory Holidays, stock-right incentive, talent introduction subsidy, periodic physical examination, bulk purchase discounts for buying houses or cars, preferential cooperation with more than 80 merchants in Yuyao…
Academic Education
Cooperate with Fudan University, Zhejiang University and other well-known universities to provide master of Engineering or MBA academic education.
Training Plan
According to different sequences or levels, training plans such as Chenghui Plan (college student training), Chengfeng plan (grassroots) and Yulang plan (middle level) are conducted.
Learning and Development
Industry gurus are invited to give lectures to teach cutting-edge technological developments and management philosophy.
tutorial system
Explore personal potential, share experience,shape internal lecturers.
Invite seniors in Sunny Smartlead to make on-campus recruitment and Internal recommendation
HR Contact HR directly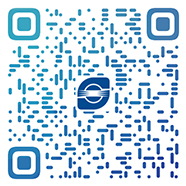 Online Application Portal